Home > Software > Shipping Modules
< Previous Next >

BASE + WEIGHT SHIPPING BY WORLD ZONE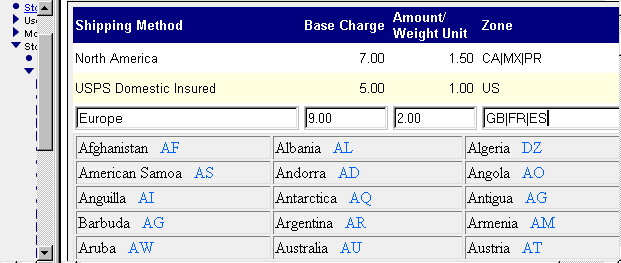 click image to enlarge
Latest Version: 5.002
Review by David - Jun 1, 2008
Are you missing out on shipping to the Canadian market? I was until I purchased this simple to implement module. It works side by side perfectly with BASE + WEIGHT SHIPPING BY STATE ZONE to give you the zones you need for Continental US, Alaska, Hawaii, and Canada + anywhere else in the world you want to ship. ...
Login and write a review
Read All Reviews
The base plus weight module by world zone (basewt_z) allows you to specify different shipping rates based on the method of shipping AND the weight of items AND the area of the world the item is being shipped to. This MIVA Merchant module evaluates the "ship to" country and displays its methods and rates applicable to the destination. This prevents customers from selecting its lower rates which may not be available for them. Not compatible with the current google checkout module as that module does not use the customer's address to select the shipping methods available.
Online overview and initial setup instructions for our MIVA Merchant modules.
Screen shot showing administrative entry of rates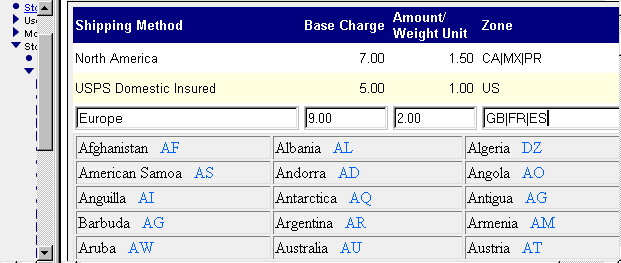 Updated: Friday 06/07/2013 14:16:30 (Jun 7, 2013)